So I've been thinking about the whole "no camera needed" thing for taking pictures thing again.  I KNOW I have some arguable points that a camera is clearly needed for pictures.   At least most pictures. Just ask my super-camera-stuck-to-my-face-freak Momma. I have figured out how to take SOME pictures with my mind, but you might remember it was hard at first!! It took me most of a week to figure it out.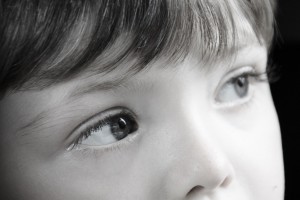 I stared at my cars. I stared at my trains. I tried blinking. I tried staring, blinking, and then blinking really fast.   I tried jumping while blinking while staring.   This made Lyla laugh a lot. It also made Momma nervous. I'm pretty sure she was taking a picture with HER mind of MY attempts and filing it somewhere under questionable. One time she asked me if I was feeling okay. Honestly… I wasn't! I was confused, frustrated and little worried about HER telling me you can take pictures with your mind!
The next morning, when the sun was waking up, I crawled out of bed and found Momma and Lyla sitting in the other room. Momma was rocking Lyla and doing that singing thing with no words. Lyla was sleeping.   I just watched. Momma looked at me and smiled. And I smiled right back.   It was the happiest picture I'd ever seen. So I took that picture. I didn't use a camera, but I think I used my mind AND my heart.
So now that I know how to take some pictures with my mind I can use it for preschool. See, this whole preschool thingy has been a hard transition for me. But I figured out when I get sad or scared at preschool, I can find that picture in my mind or heart of Momma, Daddy, Lyla, or ANY of my big people. And it helps me feel safe. I still miss them, but it feels less scary.