Awhile ago I asked if you would lower yourself to my level, or better yet, Lyla's level. No, I didn't mean like in a maturity way- neener neener, so there. Gosh. Silly buster kangaroo! Grow up! I meant, spend the day crawling around. Yea, actually crawling, or as close to that as you could get. See things from our perspective. Did you do it? I'm sure people only thought you were silly for a few seconds, then they probably put their noses back in their phones. That's usually what big people do.
Did you? Did you open your eyes and notice how much taller the trees are, how much bigger the windows and doors are (or what they taste like)? Did you notice the grass, the mud puddles, the wood on cabinets or next to the carpet, or the patterns in carpet? What about the leaves turning colors, the acorns, pine cones and rocks on the ground? Did you feel the cold (or warmth) of metal? Did you see the shapes in wood fences? It's a different world at our level, one I bet you've forgotten about with all of your gadgets and phones and stuff.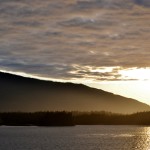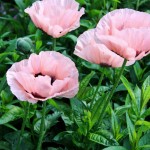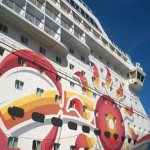 Well, my super family is in Alaska now, AND on a BIG BIG ship. It seems like all my big people are LOOKING and FEELING the world around us!! Like maybe they listened to me? They are looking at things differently, I think. They keep talking about how the sky seems closer, the clouds and sun giant, the flowers so much big, the mountains so SO much big and the best they have ever seen. They say the ship is a giant. It seems like my big people really are looking at things differently!! I guess you call it a different puh-puh-puh purse…no puh-pursepectative-or somethin' like that.
I knew it. I totally have super powers that made them.